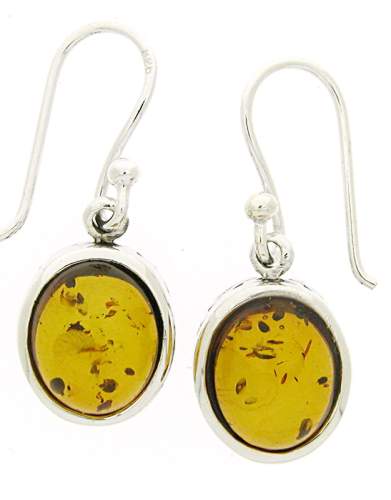 Organic materials continue to be the focus into spring and summer. These amber earrings fit the bill! Measuring 1" tall by 1/2" wide, they are just: $10.50
February Update
Sorry this month's newsletter is so late. As I mentioned in January, I traveled to Thailand, Laos and India to visit with suppliers and order new products. The trip was long but very successful. I found a couple of new suppliers for handbags and accessories, and I ordered from a new silver supplier that has some great pieces.
The trip to Asia was almost three weeks long. It would have been less, but as luck would have it I landed in Tokyo during a snowstorm. Although it snows there about once a year and the forecasts had shown the storm headed their way for three days, the airlines were caught completely off guard. I ended up stuck in the airport, sleeping on the floor and battling to find a seat on an outgoing flight. It was a total disaster, as there were literally 10,000 people stuck there.
After spending all of ten days at home, I headed out again: this time to Tucson for the annual Gem and Mineral Show. See the article below for details of the hot topics of this year's show. As usual, it was initially overwhelming but once I found my groove I sailed through spending (I mean investing) money like it was going out of style.
Unfortunately the desert air of Tucson is not what my body is used to after almost 30 years in humid Hawaii. As I write this I am still recovering from the cold I caught in the dry air.
We've added many new designs, as usual, to the site since our last newsletter. You can find them at our "new arrivals" section. Look for upcoming additions in purses, cushion covers and accessories as the new designs I've ordered start to trickle in.
If you are interested in attending, you can find information on the show at http://www.tucsonshowguide.com/tsg/
---
Article: Silver Pricing on the International Market
As we begin 2006, the buzz in the silver jewelry market is all about silver prices. How high will they go? Are we headed for a big correction?
This is more than just idle chat at the water cooler. If you are involved anywhere along the supply chain, from manufacturer to retailer, then the current price crisis will affect your business. As of February 1, the closing price of silver was US$9.79 per ounce. Compare this to the closing price on September 1, 2005 (five months ago) of $6.85 and you can see what a wild ride it has been!
Ironically, we have seen a spike in silver prices in the face of declining demand in both the photography and jewelry sectors. What is even more interesting is the fact that production of silver has actually been increasing over the past several years despite the decrease in demand. Economics 101 tells us that if you have increasing supply and declining the demand, the price should go down, not up.
This begs the question that I have been hearing over and over lately: What the hell is going on with silver? And of course the answer to this question depends on who you ask. According to the analysts at the website technical indicators, the market is headed for a correction. This prediction is based on the increased supply, decreasing demand, and the fact that the rally in silver prices has been fueled by something other than concerns about the US Dollar which they say is often a primary price indicator. They say look for prices to fall as low as $4.00 to $4.20.
Then you have the $50+ price that Theodore Butler, the analyst who predicted the famous silver crash of the early 80's, says is not just probable, it's certain. He lists the primary reasoning for this as the loosening of control of the silver market by the manipulative hands that have artificially suppressed the price for the past 60 years.
What is certain is that as the silver price increases, we will see a decrease in demand from the jewelry sector. Jewelry is discretionary, and as prices climb consumers will spend less because silver (and gold) are more expensive. The rumor among silver jewelry manufacturers in Jaipur, the silver capital of India, is that prices will stay high until the spring, then head downward again.
While in Tucson this week I spoke to a gentleman who predicted (correctly) a year ago that silver prices at the show this year would be near $10. Last year's price during the show was below $7/oz., so his prediction of an almost 50% rise seemed crazy to me at the time, but now I admit I give him some serious analytical street cred.
His prediction this year? Nothing but up, with $15 or $20 prices per ounce of silver being totally possible by next year's show. Ultimately, it's out of our hands. The best I can do as a supplier of silver jewelry is to continue to produce the highest quality pieces at the lowest prices possible. Other than that, lets keep our fingers crossed for lower prices before much longer.
---
Article: Tucson 2006 in Review
The Tucson Gem and Mineral Show is an annual event that draws exhibitors and buyers from all over the world. The idea that this is just a "one-tent event" is a misnomer. In truth, the Gem show is over thirty different shows held at the same time all over Tucson. There are name brand venues like the Holidome, Gem Mall, GJX and Rodeway, and there are smaller, newer shows like the new one I saw this year being held on an RV sales lot near the Gem and Lapidary Wholesalers shows.
What's really great about the Tucson event is that regardless of what you need from across the gem and mineral spectrum, odds are you can find it here. Big manufacturers from India and China come to the show to buy rough gemstones for their production in the upcoming year. Vendors from China, Brazil, South Africa, Morocco, Madagascar, Russia and Mexico ship in literally tons of rough stones for resale by the 55 gallon drum. One large Indian manufacturer I know buys three 20' containers filled with rough to ship back to Jaipur for cutting and setting.
There is also a wide range of finished jewelry available of varying qualities and price points. Silver is everywhere as Indian companies flock to this Mecca of metalsmithing hoping to move hundreds of kilos and open new markets. What often happens is that they discover the bitter truth: the competition among vendors is fierce. Prices are low for high-volume buyers, often just pennies above the cost to produce the goods. Each year I see new Indian vendors come to the show full of high hopes only to go home with little or no profits to show after expensive travel, hotel and booth costs.
One of my suppliers from India pointed out an interesting fact to me last year. He said "look around, who is running all the booths now?" The answer was clearly Indians and Chinese manufacturers come to move their goods in the West. This has created something of a psychology of discriminatory buying. I have heard from many other buyers that if they see a Western face, as opposed to an Indian or Chinese, they figure the price can't be good and they move on without stopping. I must admit, my first reaction when I see an American vendor is that they are probably not worth the time because they add the cost of the middle man.
The main shows are well attended, with the Holidome being an especially popular venue. This show is set up in two massive tents outside the Holiday Inn, and runs for just ten days as opposed two weeks for some of the other shows. The aisles are packed within an hour of opening. The crowd, while supposedly wholesale-only, consists as much of retail buyers as it does of business owners. This can add to the frustration level in the crowded conditions as business buyers have to work around the person looking to buy one or two pieces as early Christmas gifts.
What I love about the show is the sheer variety. A good example of this is the show at Rodeway Inn. The main tent had vendors selling silver , jewelry, beads, findings in silver, gold vermeil and karat gold. There were booths selling Chinese pearls in strands, Italian Murano glass, Moroccan fossils, Indian silver, American handmade jewelry, African trade beads, Thai hill tribe beads and artifacts, Chinese carvings, Russian amber, and Persian carpets. Outside the main tent, there are stands selling mineral specimens, handicrafts, food and even clothing. I saw an Afghani vendor selling Afghan carpets with American tanks and fighter jets superimposed over a map of the country. My favorite is the "dollar tent." Mostly from Indonesia, this makes the dollar store in your town look positively boring.
This year I went as a buyer for my two stores, focusing mainly on beads and silver findings. If you look hard enough, there are deals to be found, but you must bargain hard. For buyers in bulk there is room to negotiate, but for those interested in Christmas gifts, good luck! It's a great experience for Americans to learn to bargain. Most of us don't like to haggle, which is what we dread most about buying a car. After buying in Asia for many years, I feel I have some insight into the mechanics of driving a bargain, but I will be the first to tell you that I do not have access the same pricing that Indians or Chinese buyers get in their home countries.
Every show it seems there is some new item or trend that is hot. This year rhodocrosite was everywhere. Kyanite, which has been showing up more and more over the last two years, could be found in many different colors, shapes and cuts. It also seemed like every other booth had spools and spools of silver and gold filled chain. Not sure why this was, but if you weren't careful you could easily pay way too much for it! Of course there were a kajillion booths selling silver jewelry with a vast array of themes and qualities.
One of the more interesting booths I found was a small one run by a guy I know from Bangkok. He has access to precious stones, and since he is from India originally he also has access to Indian jewelry manufacturing. I bought a small quantity of his ruby earrings set in silver. You can see them here, and despite how it sounds, they are very reasonably priced.
Overall the show was an exhilarating look into the international world of gems and jewelry. There is a smaller show in September that gets mixed reviews, but if you have never been, mark your calendar now to visit Tucson during the first two weeks of February, 2007. It is an experience you won't soon forget!
---
Spring and Summer Trends:
Shell, wood, coral, pearls
Locks and keys
Long necklaces
Rhodocrosite
Velvet and brocades
Hobo bag shapes
Vintage or Victorian looks
Old photos, postcards, promo material or stamps set in ladylike silver frames
Engravings or symbolic jewelry

---
Highlights of the Site
We've added many new jewelry designs to the site.
New Arrivals section has all the latest and greatest.
Bali Style shell and organic jewelry.
Organic jewelry is hot!!!


---
I hope your new year is shaping up well. If there is anything I can do to help you be successful going forward, please let me know!
Aloha,
Mike McGinnis
Whirled Planet
808-822-2335 tel.
888-408-0072 toll free (US only)
http://indiasilver.com/index.asp